High Wall Split System
Effective, affordable cooling
A split system is a very effective way of cooling one room or 'area' in your home where the indoor unit is located. Refrigerated split systems consist of an indoor and outdoor unit connected by pipes carrying refrigerant. Refrigerated Split Systems are available with a heating option.
Advantages
Ideal for heating and cooling one room or a defined area
Units available as reverse cycle or cooling only
Affordable purchase price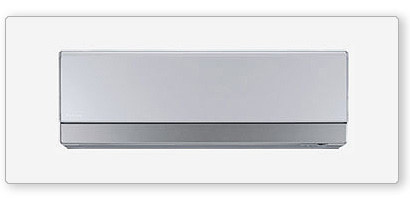 Inverter vs. Conventional Split Systems
Conventional air-conditioners operate at a set speed, delivering a fixed amount of cooling and heating. While trying to maintain a set temperature they operate on the 'stop-and-start' principal.
An Inverter is much more advanced technology that operates by gently increasing or decreasing its output. Once the desired temperature is reached the system is able to maintain it without turning on and off. Therefore an inverter is more economical to operate and quieter to run than conventional units.
If you have any further queries please contact us and we will be glad to answer any questions.